Our History
Crown jewel of farthest, most left corner of the country, Seattle has a long and fabled history of doing things its own way. As one of Seattle's most historic and iconic hotels, Hotel Sorrento has been part of that history from the city's earliest days.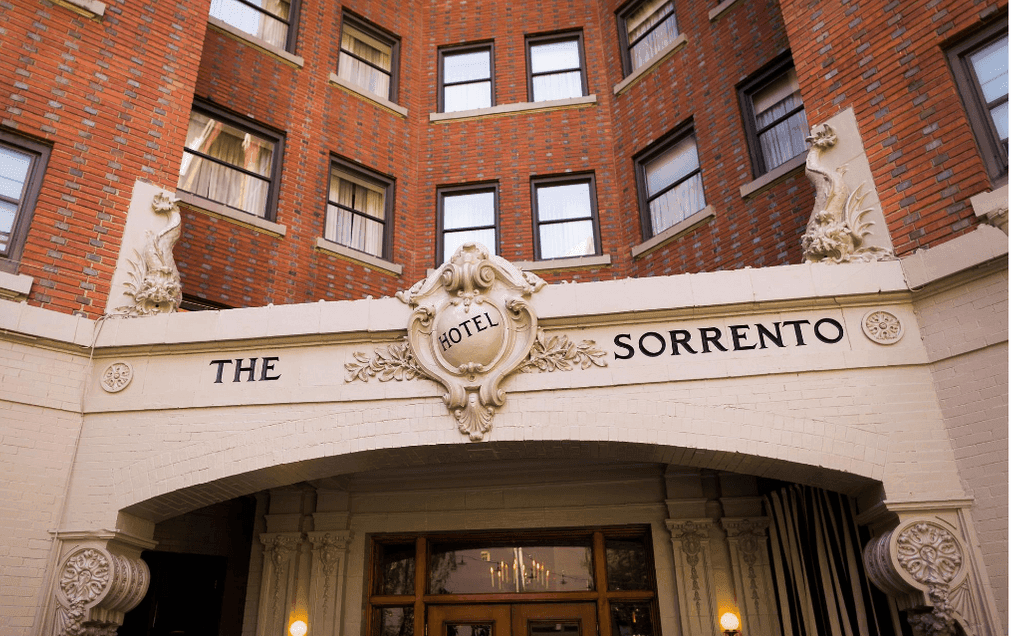 When we opened our doors in 1909, our first guests were the anxious prospectors, cagey entrepreneurs and curious tourists who attended the Alaska-Yukon-Pacific Exposition, which was pretty much the first time anyone outside the Northwest had ever heard of Seattle. Intrepid men and women from near and far came to rest their heads in our guest rooms, celebrate their adventures in our sumptuous Fireside Room, and dance and dine at the Top o' the Town, the city's highest restaurant way up on the seventh floor. Located near downtown in the First Hill neighborhood, the Sorrento became Seattle's original hub of hospitality, creativity, and urban life.
Back then, the historic Sorrento's promontory perch on the summit of First Hill offered unimpeded views west to the Puget Sound, south to Mt. Rainier and east to Lake Washington. In the hundred-some years hence, Seattle has grown into a hyper-modern metropolis and now Hotel Sorrento is adjacent to a bustling downtown and surrounded by world-class art museums, concert halls and hospitals, as well as celebrated restaurants, cafes, boutiques, cocktail bars and nightclubs. Honoring a landmark legacy while aligning our spirit with the progressive character of one of the fastest growing cities in America, Hotel Sorrento continues to evolve right alongside Seattle.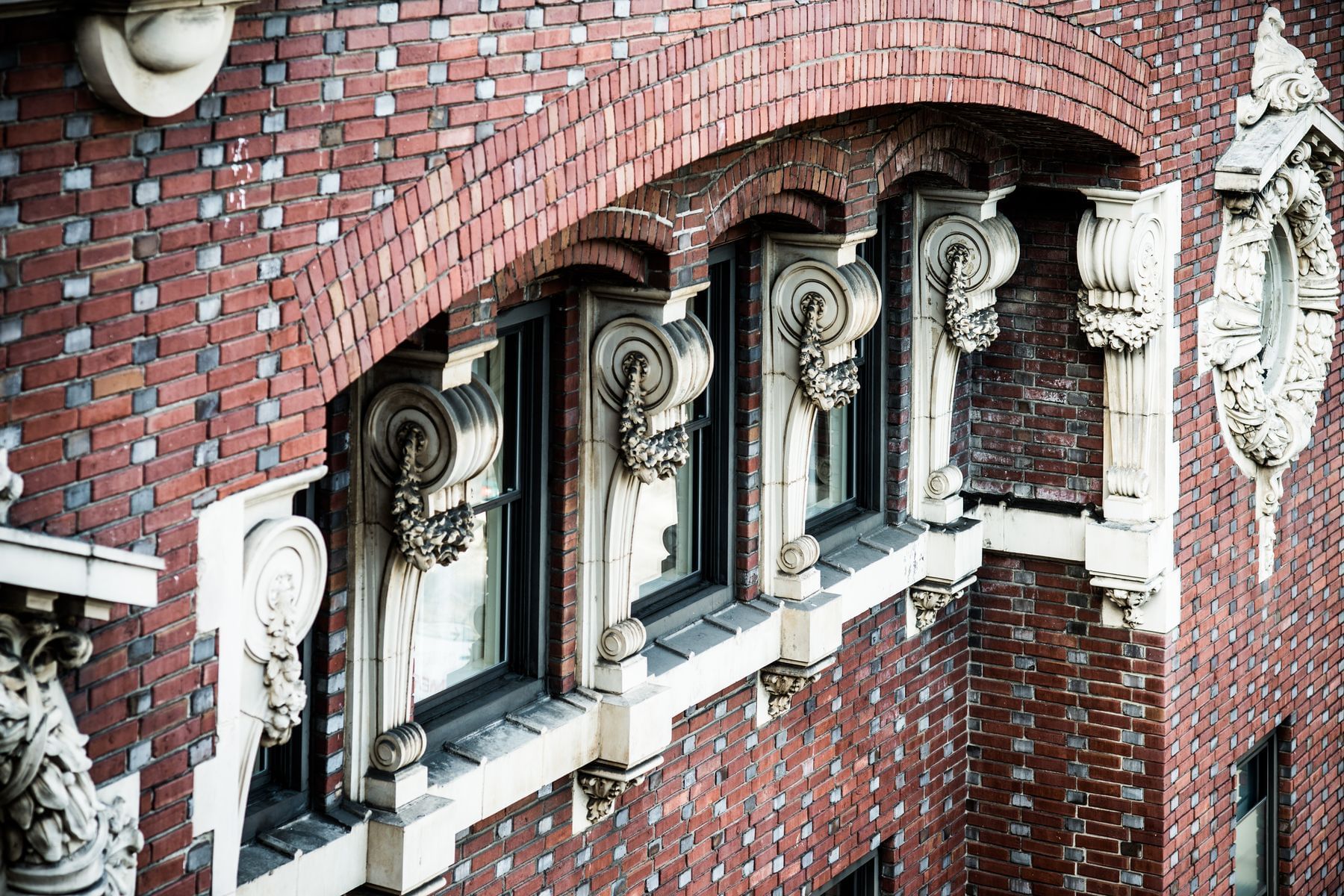 History
Hotel Sorrento first opened its doors in 1909, just before the Alaska-Yukon-Pacific Exposition, a world's fair held in Seattle to highlight the development of the Northwest. The exposition attracted nearly four million visitors, which marked an auspicious beginning for the city's first boutique hotel.
The hotel was commissioned by clothing merchant Samuel Rosenberg and built by architect Harlan Thomas who later became the first dean at the School of Architecture at the University of Washington. The seven-story building features Italian Renaissance style architecture, inspired by the architect's muse, The Vittoria in Sorrento, Italy. Hotel Sorrento welcomed guests with a beautiful square Italianate garden. The tiled pottery surrounding the large open fireplace in the Fireside Room is a beautiful example from the famed Rookwood Pottery Company, Cincinnati, Ohio, and was their first commercial installation. The hearth is irreplaceable and designed with sea green, matte-textured, glazed tiles—a mosaic of an Italian landscape and traditional della Robia pattern that border the fireplace.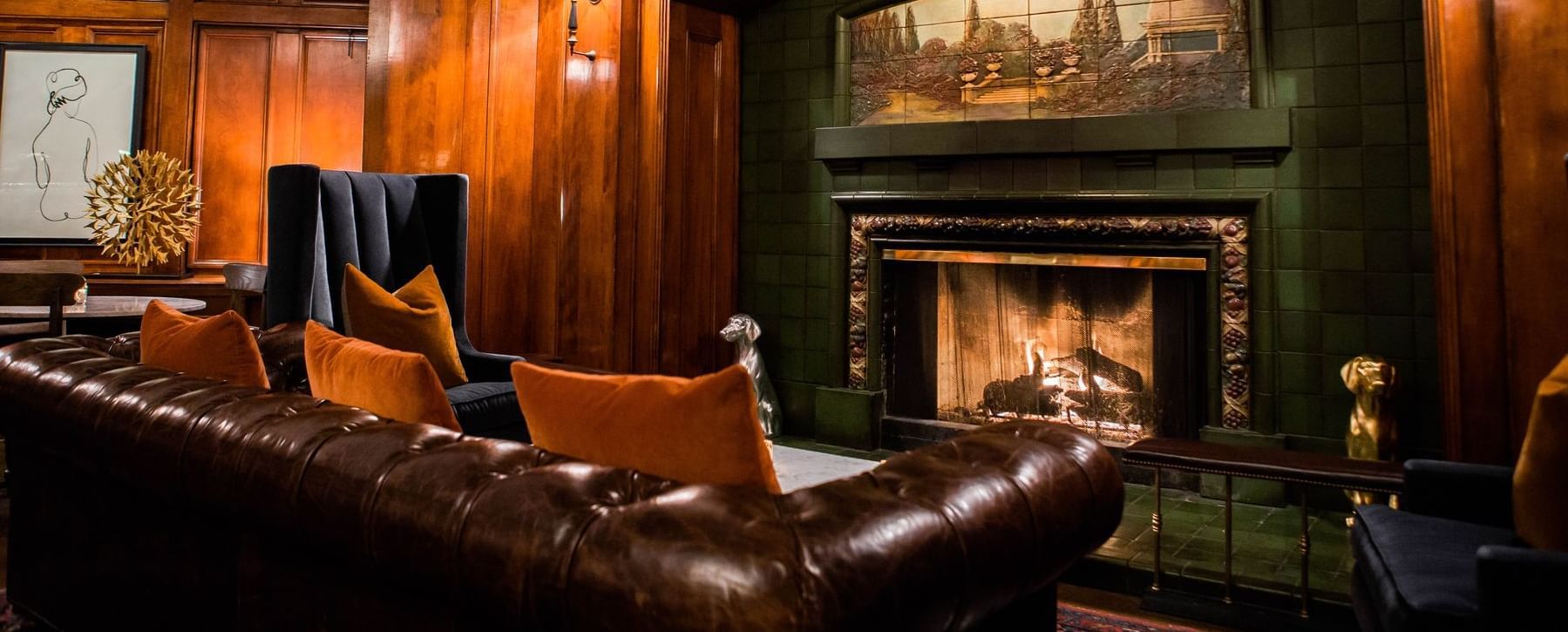 Today
Travelers arriving at the landmarkedHotel Sorrento, are immediately transported to another time. Upon taking in the 110-year old Italian Renaissance entry way, guests will walk into our lobby – a dark rich mahogany-walled welcome. Walking past our famed Fireside Room, a gathering space of poets, musicians, and artists, you will find our smiling guest reception team ready to welcome you.