Holiday Packages at Hotel Sorrento
Make Merry at the Historic Hotel Sorrento.
Since its establishment in 1909, Hotel Sorrento has stood as Seattle's premier venue for holiday traditions. You'll find festive décor, holiday treats, and joyful service throughout the hotel. As you plan for intimate gatherings with friends and family or celebrations with colleagues, consider these curated Holiday Packages. We are sure to awaken the holiday spirit within each of our guests through these truly memorable events.
PLEASE FILL OUT THE FORM BELOW OR REACH OUT TO INFO@HOTELSORRENTO.COM TO INQUIRE & RESERVE YOUR DATE.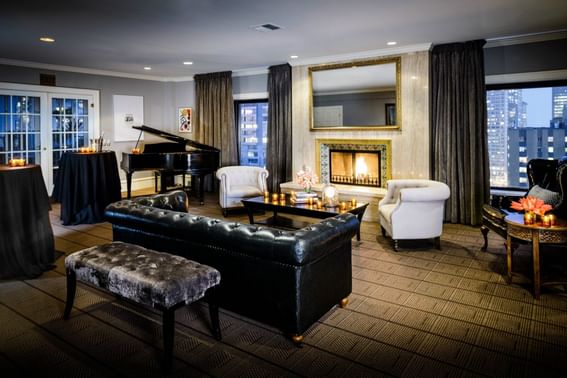 Festive Penthouse Piano Bar
Guests enter to the sounds of the season played on the piano and are greeted with glass of sparkling wine. Enjoy specialty holiday aperitivo crafted by Executive Chef Paolo Pezzali as guests mingle throughout the private Library Bar, Penthouse Lounge, and private outdoor Terrace. Holiday receptions in our Penthouse are ideal for gatherings between 15 – 80 guests.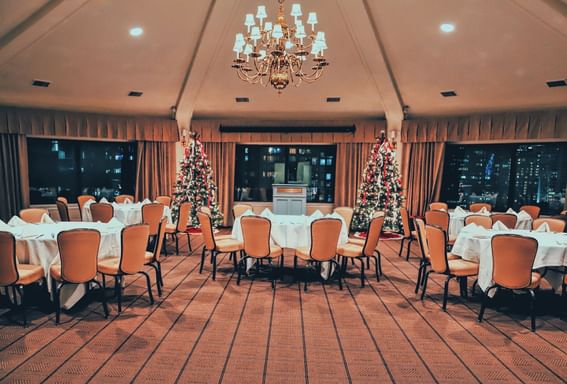 Holiday Dinner at the Top of the Town
Indulge in the finer things this holiday season as we embrace the beauty of Italian Cuisine and the best produce the PNW has to offer with seasonal dining specials paired with wines selected by our Wine Curator. Our ballroom can host dinners for 60 – 110 guests with sweeping views of the Emerald City and holiday centerpieces provided.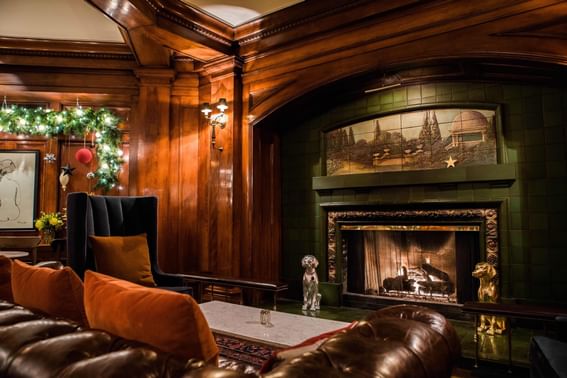 A Merry Evening by the Fireside
When the weather outside is frightful, the Fireside is so delightful! Our Fireside Lounge transports you to a winter wonderland with lights and garland draped along dark mahogany and a roaring fire encased by priceless Rookwood Pottery tiling. Cozy up with a glass of our premium spirits and selections from our holiday aperitivo and modern Italian desserts. Finish the night with Digestivo Spirits including Chef Paolo's own Limoncello. Gather 20 – 75 of your closest friends for an elegant event from 9 – 11pm.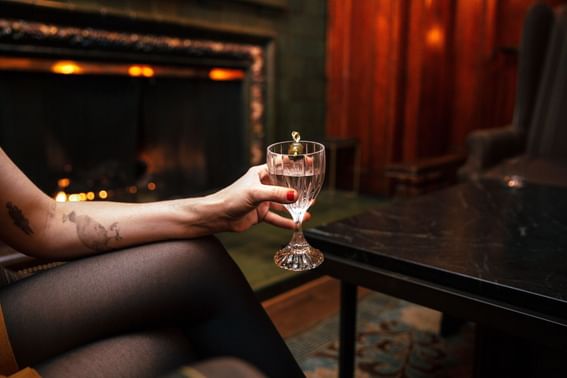 Midday Mirth by the Fireside
Luxuriate in a Holiday Cocktail Luncheon by the roaring fire or treat your nearest and dearest to lighter fare with our Holiday Afternoon Tea Service. Whatever your pleasure, take the opportunity to have our Fireside Room all to yourself for an afternoon. We can host 20 – 35 guests from 2 – 4 PM on the day of your choosing.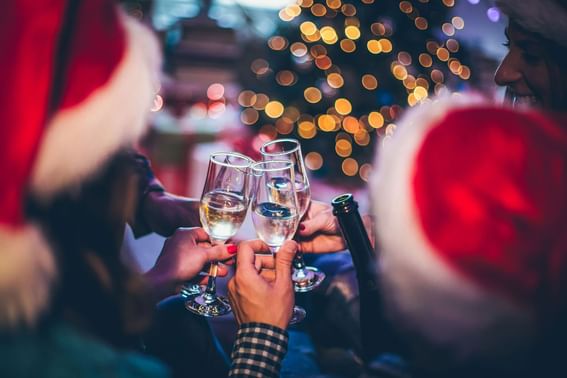 Holly Jolly Holiday Brunch
With friends and family drawing nigh, let us host your holiday brunch and spare your oven for the turkey dinner. We offer an abundant spread of savory and sweet brunch offerings alongside Caffe Vita coffee. Would you care for more mimosa? So would we! Our Mimosa Bar features crisp Italian Prosecco and an array of seasonal juices with fresh berries to garnish. Our brunch is available in the Penthouse for 15 – 30 guests and in the Top of the Town for 40 – 80 guests.