JAZZ BRUNCH with Lulu's Swing Band
Jazz Brunch, Sorrento Style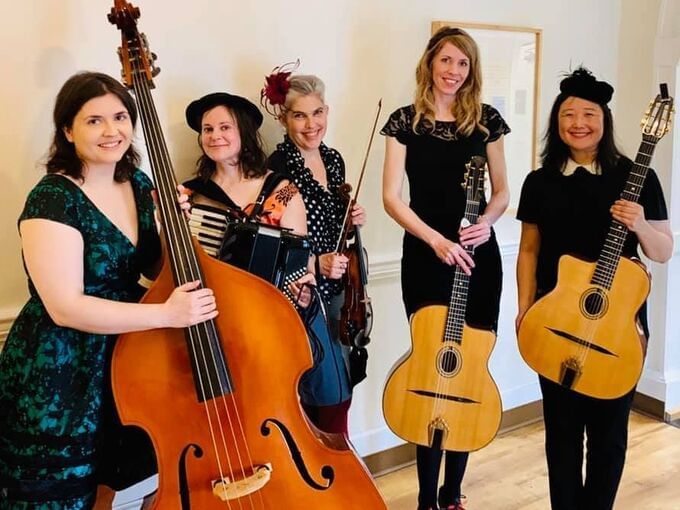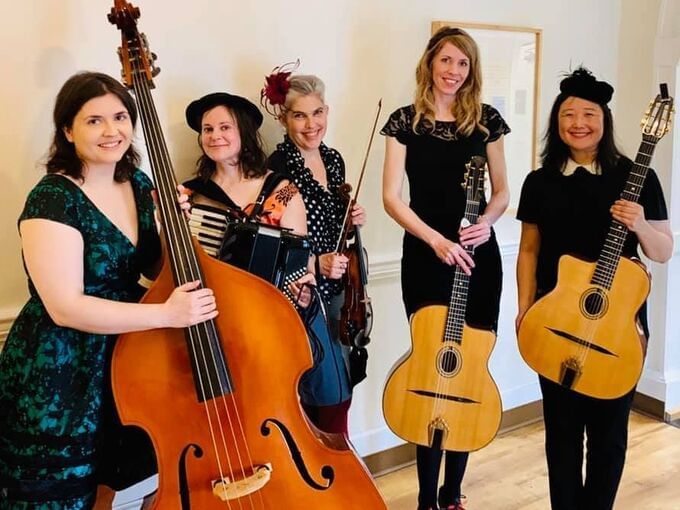 Jazz + Brunch = the perfect Sunday ritual. Join us Sundays* from 11:00a-2:00p for Jazz Brunch at Hotel Sorrento in The Fireside Room. Partake in standard and creative items from our special brunch menu, with perfectly paired cocktails. Eat and sip while listening to the tunes of musicians from Seattle's vibrant jazz scene! RESERVATIONS ENCOURAGED: Book Now*

ABOUT LULU SWING:
Lulu's Swing Band specializes in 1930s Hot Club Swing with a definitive French and Latin twist, as well as repertoire from the Great American Songbook. Since its founding in 2016 (originally under the name "Mes Copines Gitanes"), Lulu Swing has steadily gained a following, playing at farmers' markets, community and corporate events, and weddings.

​Audiences love the unique and upbeat repertoire, and respond to the charm of an all-female band. Our current line-up includes acoustic guitar and bass, violin, and accordion/vocals and is based in Seattle, WA.

Lulu Swing's repertoire is always expanding and currently includes many Hot Club songs popularized by Django Reinhardt and Stephane Grappelli. They also perform French, Russian, and Latin-style tunes, old and contemporary waltzes (or musettes), and an array of American Swing and traditional standards.
A $5 Cover is added to your bill to help to pay our musicians
900 Madison Street, Seattle 98104